Who We Are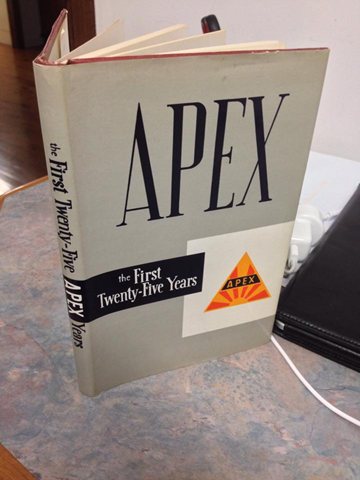 APEX AUSTRALIA
Apex Australia is a vibrant and energetic volunteer service organisation focused on harnessing the ideas, ideals and intelligence of working aged Australians.
FIND A CLUB
At the heart of Apex is our clubs - a group of focused volunteers that take their responsibilities seriously, seek links to the broader community and promote a real sense of fun and fellowship. Apex Clubs are spread all over Australia, Asia and the Pacific.
Click through to find a club near you.
Our Alumni
A list of everyday Australians who have made a creditable contribution to the quality of life we enjoy today.
Our CURRENT NATIONAL BOARD
A brief introduction to Apex Australia's current National Board and Officers. All volunteers, you can gain some insight into what drives them and what they achieved in Apex.
Press Releases
We don't seek to make Apex the story - but focus on the volunteers, causes and beneficiaries.
Apex Foundation
The Apex Foundation improves the quality of life of Australians who have special needs. The main beneficiaries are children - Australia's future. The Foundation achieves this by managing various trust established by service schemes initiated by Apex Australia.
Apex 40's
Do you remember the great friendships and fellowship you experienced in Apex? Why not continue those friendships that were developed in Apex by joining Apex 40?
Apex Global
Apex has good relations with numerous kindred organisations. We also promote effective partnership in our region with Apex communities in neighbouring nations. Apex was an early campaigner for better relations between Australia and Asia.
Our History
Our story starts in March 1931 when three young architects, looking to make a contribution to their local community of Geelong Victoria, decided to create Apex.